Ladies, real men do exist – and we mean fully grown men who would love to be with you! If you're not sure if you're dating a man or a boy we're here with a helpful list of 7 things to ponder over which will give you some extra help deciding.
1. HE IS NOT SCARED OF RESPONSIBILITIES
Boys are usually SCARED of responsibility. Due to their insecurity they find it hard facing reality and this can often make them unable to commit to girlfriends. However, if you are actually dating a real man, his will definitely appear well-planned, and if he is impulsive, it will be in a balanced and healthy way.
2. WHENEVER HE IS WRONG HE ADMITS IT
He doesn't blame others and doesn't try to exonerate himself. He knows we're only human after all and are bound to make mistakes. There is nothing bad about that. He knows it is impossible to learn if you can take responsibility for your wrong doings.
3. HE HAS OTHER HOBBIES APART FROM NIGHTS OUT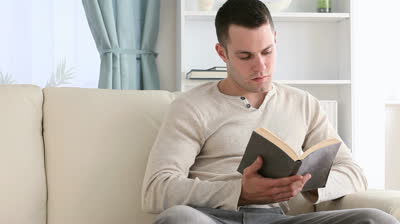 A real man parties when it is needed and okay. He is not addicted to nights out with his friends and drinking until the early hours. He also has personal hobbies such as playing sports, kayaking, playing an instrument or maybe reading.
4. HE DOESN'T NEED SOMEONE TO BABY SIT HIM
If the guy you are dating is one you have to carry back home after a night out or one you have to watch carefully to prevent him from doing stupid things, then we believe you already know the kind of person you are dating.
5. HE GIVES YOU THE ENCOURAGEMENT NEEDED TO BE YOUR BEST AND PROVIDES SUPPORT AT YOUR WORST
To a real man the success of his partner is very important, so he ensures she is healthy and in a good place. He doesn't go away in moments of emotional problems because he is aware that bad storms are inevitable in life. He is aware of his imperfection so he understands yours.
6. HE DOESN'T TAKE ADVANTAGE OF YOU
A real man knows that he needs to try his best in maintaining equality in relationship; this makes him not to be over demanding when he feels you have less. A boy wants to feel mothered and this makes him demand more from her selfishly or make her feel her best isn't good enough.
7. HE REMINDS YOU OF HOW BEAUTIFUL YOU ARE AND NEVER MAKES YOU FEEL YOU AREN'T
A boy can have a superiority complex and be insecure and is still the nasty boy in grade school who laughed at your glasses because he actually fancied you. He will always point out your bad side and make you doubt yourself.
However, a real man has confidence in himself and doesn't need to bring others down in a bid to make himself feel better. He can make a woman feel great about themselves and build self confidence because he holds his ego in high esteem.
Source; https://dailyentertainment.me/love/dating-man-not-boy/7