Chrissy Teigen knows that silence can be a source of great strength. And more than two weeks after the Cravingsauthor revealed she experienced a pregnancy loss, the star is breaking her silence.
Teigen gave a family progress report on Instagram on Friday, Oct. 16, writing, "We are quiet but we are okay. Love you all so much."
It's the first update fans have heard from her since Sept. 30, when she revealed the heartbreaking news that she and husband John Legend had lost their third child, a son they named Jack.
"We are shocked and in the kind of deep pain you only hear about, the kind of pain we've never felt before," Teigen wrote at the time. "We will always love you."
Legend delivered a tear-jerking tribute to his wife on Wednesday night at the 2020 Billboard Music Awards, dedicating his performance of "Never Break" to the mom of 4-year-old Luna and 2-year-old Miles.
The R&B artist sings in the track, "We don't know what's in the stars/ I just know I'll always follow/ The light in your heart."
After the powerful performance, he penned a lengthy message to Teigen on Instagram to say he's been in "awe" of her "strength."
"We've experienced the highest highs and lowest lows together," the 41-year-old musician wrote on Instagram. "Watching you carry our children has been so moving and humbling. I'm in awe of the strength you've shown through the most challenging moments."
Legend added, "What an awesome gift it is to be able to bring life into the world. We've experienced the miracle, the power and joy of this gift, and now we've deeply felt its inherent fragility."

The couple have been very open about their tragedy on social media, with Teigen sharing black-and-white images of herself crying at the hospital. She had been keeping fans in the loop about her blood transfusion and medical progress ahead of the pregnancy loss.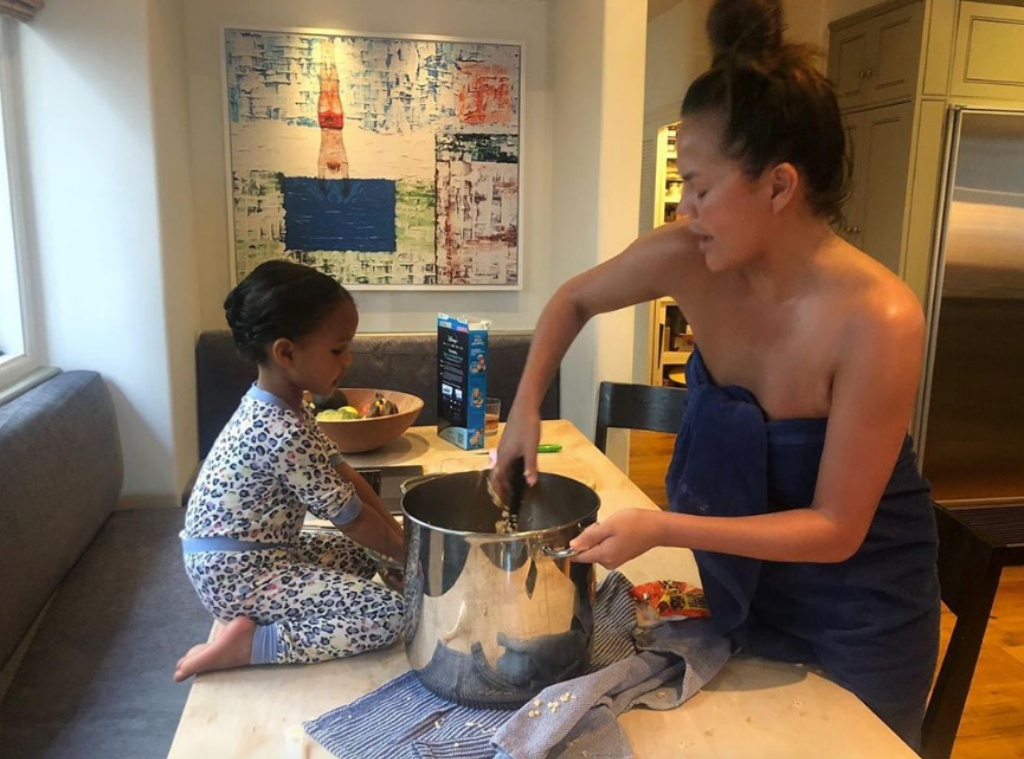 instagram
The 34-year-old foodie returned to Instagram on Oct. 10 to quickly comment on a joke from the Betches account. The Kara Morehart quote read, "Just booked an eyebrow waxing appointment and I'm excited I'll be wearing a mask so I don't have to hear 'mustache too?'" Teigen replied, "Finally, a giggle. Thank you."
The duo's famous friends have been sending an overwhelming amount of support, which has included messages from Kim Kardashian West, Hailey Bieber, Viola Davis, Dwayne Johnson, Cara Delevingne and Irina Shayk.
Source/Credit; eonline.com